Ceramics UK 2022
2022/06/29 ~ 2022/06/30

Expired

NEC Birmingham (North Ave, Marston Green, Birmingham B40 1NT)

Birmingham, United Kingdom
Exhibition/Conference Introduction
Ceramics UK is a free-to-attend event that will showcase the historical and growing technical ceramics industry in the UK, with suppliers and end-users internationally. With the ceramic industry growing in the UK, this will provide an ideal opportunity for the supply chain to access these manufacturers directly.

Based in Britain's manufacturing heartland, the event will attract world-renowned companies and engineering firms looking at the latest properties and solutions offered by technical ceramics. Attendees will be looking for solutions within the following industries:

Automotive, Aerospace, Medical Devices, Biopharmaceuticals, Industrial Equipment, Electronics, Communications, Defence, Rail, Construction, Agriculture, Nuclear Energy, Renewable Energy, Oil & Gas, Energy Storage.

Co-located with The Advanced Materials Show, Battery Cells & Systems Expo and Vehicle Electrification Expo, CUK benefits from the buying audience attending these events increasingly looking for ceramic material solutions.
Exhibition/Conference Details
Exhibition/Conference Name
Official website
Ceramics UK 2022
Click to visit
Date and time (expected)
Scale (exhibitors/number of participants)
2022/06/29 ~ 2022/06/30
9:00 AM - 6:00 PM
400
Host city
Venue address
United Kingdom Birmingham
NEC Birmingham (North Ave, Marston Green, Birmingham B40 1NT)
Organizer / undertaker / contractor

Event Partners

Host
Co-organiser
Like what you're reading? Subscribe to our top articles.
We will continue to update CERADIR; if you have any questions or suggestions, please contact us!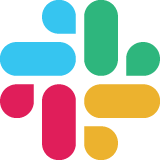 作为极具规模及影响力的光电产业综合性展会,,同期六展覆盖信息通信、激光、红外、紫外、精密光学、镜头及模组、传感等版块,面向光电及应用领域展示前沿的光电创新技术及综合解决方案,助力企业紧跟行业发展政策趋势、洞察行业市场信息、搭建产业链上下游联系。