Tecnargilla Exhibition
2022/09/27 ~ 2022/09/30

Expired

Rimini Exhibition Center, Italy

Rimini, Italy
Exhibition/Conference Introduction
An international marketplace in the heart of the most creative, innovative and technological country for surfaces in the world. Organised by Acimac (Association of Italian Manufacturers of Machinery and Equipment for Ceramics) and IEG - Italian Exhibition Group, the exhibition offers the best of innovation in aesthetics and processes for the sector every two years.
Exhibition/Conference Details
Exhibition/Conference Name
Official website
Tecnargilla Exhibition
Click to visit
Date and time (expected)
Scale (exhibitors/number of participants)
2022/09/27 ~ 2022/09/30
12:00 AM - 12:00 AM
800家
Host city
Venue address
Italy Rimini
Rimini Exhibition Center, Italy
Organizer / undertaker / contractor
Host
Co-organiser
Like what you're reading? Subscribe to our top articles.
We will continue to update CERADIR; if you have any questions or suggestions, please contact us!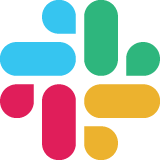 作为极具规模及影响力的光电产业综合性展会,,同期六展覆盖信息通信、激光、红外、紫外、精密光学、镜头及模组、传感等版块,面向光电及应用领域展示前沿的光电创新技术及综合解决方案,助力企业紧跟行业发展政策趋势、洞察行业市场信息、搭建产业链上下游联系。