The International Conference on Sintering 2022
2022/03/27 ~ 2022/03/31

Upcoming

Nagaragawa Convention Center, 2695-2 Nagara Fukumitsu

Gifu, Japan
Exhibition/Conference Introduction
We are happy to invite you to the Sintering 2022 – an International conference and a world-wide forum on sintering science and technology. The conference will address the latest developments in the sintering and microstructural evolution processes for the fabrication of powder-based materials in terms of fundamental understanding, technological issues, and industrial applications. Besides its traditional importance for the production of structural powder components, sintering technology is emerging as a leading and irreplaceable tool for a variety of modern applications. This conference will focus on the increasing ability to design complex and multifunctional materials with specific microstructures and properties.

This conference continues the famous cycle of conference on Sintering and Related Phenomena in the middle of 20th century, and is ninth in a series that began in 1995. The previous eight conferences have been held in Pennsylvania State University, USA (1995, 1999, 2003); Grenoble, France (2005); La Jolla, USA (2008); Jeju, Korea (2011); Dresden, Germany (2014), and San Diego, USA (2017).

Sintering 2022 invites researchers, industrial partners, and students to meet and establish collaborations, common understanding and professional relationships.
Exhibition/Conference Details
Exhibition/Conference Name
Official website
The International Conference on Sintering 2022
Click to visit
Date and time (expected)
Scale (exhibitors/number of participants)
2022/03/27 ~ 2022/03/31
9:00 AM - 5:00 PM
Host city
Venue address
Japan Gifu
Nagaragawa Convention Center, 2695-2 Nagara Fukumitsu
Organizer / undertaker / contractor

Engineering Ceramics Division of the Ceramics Society of Japan

Host
Co-organiser
Like what you're reading? Subscribe to our top articles.
We will continue to update CERADIR; if you have any questions or suggestions, please contact us!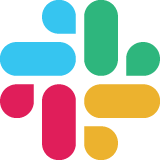 作为极具规模及影响力的光电产业综合性展会,,同期六展覆盖信息通信、激光、红外、紫外、精密光学、镜头及模组、传感等版块,面向光电及应用领域展示前沿的光电创新技术及综合解决方案,助力企业紧跟行业发展政策趋势、洞察行业市场信息、搭建产业链上下游联系。
Subscribe
Advanced Ceramics Events

Subscription

Input your email now to get latest exhibitions & conferences update
Get the latest
exhibition & Conferences
easily by CERADIR!
Get the latest exhibition & Conferences easily by CERADIR!