China(Yixing) International Ceramics Industry Chain Exhibition(2021))
Exhibition/Conference Introduction
Exhibition/Conference Details
Exhibition/Conference Name
Official website
China(Yixing) International Ceramics Industry Chain Exhibition(2021))
Click to visit
Date and time (expected)
Scale (exhibitors/number of participants)
2021/12/01 ~ 2021/12/31
9:00 AM - 6:00 PM
Host city
Venue address
Organizer / undertaker / contractor
Host
Co-organiser
Like what you're reading? Subscribe to our top articles.
We will continue to update CERADIR; if you have any questions or suggestions, please contact us!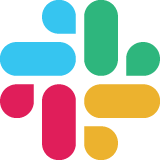 作为极具规模及影响力的光电产业综合性展会,,同期六展覆盖信息通信、激光、红外、紫外、精密光学、镜头及模组、传感等版块,面向光电及应用领域展示前沿的光电创新技术及综合解决方案,助力企业紧跟行业发展政策趋势、洞察行业市场信息、搭建产业链上下游联系。
Subscribe
Advanced Ceramics Events

Subscription

Input your email now to get latest exhibitions & conferences update
Get the latest
exhibition & Conferences
easily by CERADIR!
Get the latest exhibition & Conferences easily by CERADIR!