XVII ECerS Conference 2021
2021/08/29 ~ 2021/09/02

Upcoming

International Congress Center Dresden (ICD)

Dresden, Germany
Exhibition/Conference Introduction
The XVII ECerS Conference will be divided in 9 symposia covering a great variety of ceramic science and technology aspects: Innovative processing and synthesis, high-temperature processes and advanced sintering, modeling of ceramics, advanced structural ceramics, composites and refractories, ceramics and glasses for healthcare, ceramics for energy conversion and storage, functional ceramics, silicate ceramics, ceramics in cultural heritage and arts. The symposia will be organized with the help of senior and junior experts from Europe and around the world, providing an inspiring program that will stimulate participation from the global ceramists community. Scientists and specialists from academia, research institutions and industry as well as students are all welcome to attend and share their knowledge and expertise.
Exhibition/Conference Details
Exhibition/Conference Name
Official website
XVII ECerS Conference 2021
Click to visit
Date and time (expected)
Scale (exhibitors/number of participants)
2021/08/29 ~ 2021/09/02
9:00 AM - 5:00 PM
Host city
Venue address
Germany,Dresden
International Congress Center Dresden (ICD)
Organizer / undertaker / contractor

ECerS

Fraunhofer Institute for Ceramic

Systems IKTS

Host
Co-organiser
Like what you're reading? Subscribe to our top articles.
We will continue to update CERADIR; if you have any questions or suggestions, please contact us!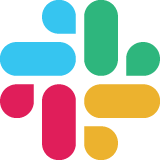 作为极具规模及影响力的光电产业综合性展会,,同期六展覆盖信息通信、激光、红外、紫外、精密光学、镜头及模组、传感等版块,面向光电及应用领域展示前沿的光电创新技术及综合解决方案,助力企业紧跟行业发展政策趋势、洞察行业市场信息、搭建产业链上下游联系。
Subscribe
Advanced Ceramics Events

Subscription

Input your email now to get latest exhibitions & conferences update
Get the latest
exhibition & Conferences
easily by CERADIR!
Get the latest exhibition & Conferences easily by CERADIR!